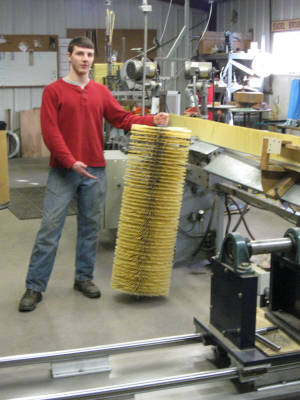 We have over 31 years of experience manufacturing brushes and brooms.
Our crew takes personal pride in every brush and broom we manufacture. So when you buy a trommel brush or sweeper broom from us you can be assured of a top quality product that will get the job done for you.
We know quality products, excellent service and competitive pricing are what our customers demand. Your satisfaction is our goal. We want to be your supplier now and in the future.
Duff Brush – 630 7th St.Menominee , MI 49858 – Phone 906-863-3319